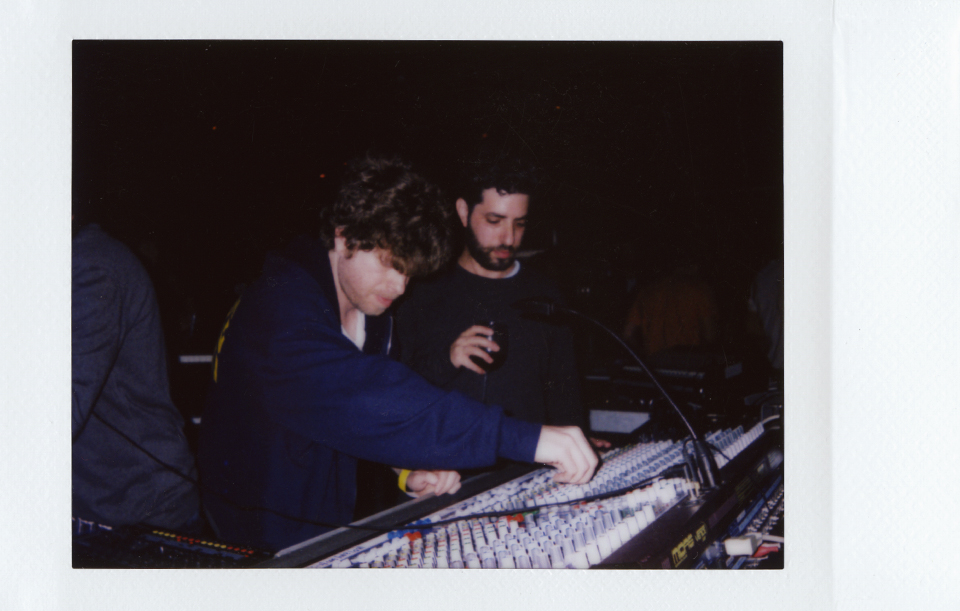 WHAT ARE YOU LISTENING TO IN YOUR WALKMAN/CAR STEREO ETC. RIGHT NOW?
Juju: Art Ensemble of Chicago – Fanfare for the Warriors
Jordash: Mulholland Free Clinic live show recording…
WHAT WAS YOUR MOST BEAUTIFUL DJ/LIVE EXPERIENCE?
Juju: Hard to recall a specific one, each night is kinda special.
Jordash: Tough one.. 1st time at Freerotation was special..
WHAT WAS YOUR WORST DJ/LIVE EXPERIENCE?
Juju: Showing up to a festival as the headliners of the stage only to realize nobody knows
there is a live show that night…I'll keep the location secret.
Jordash: Every single gig until the next day when I reevaluate things.
HOW WAS THE DAY OF YOUR FIRST RELEASE?
Juju : It was pretty rainy. but happy!
Jordash: No idea. Can't remember much from those years.
DO YOU OWN A COPY OF EVERY RELEASE YOU MADE?
Juju: All but one i think.
Jordash: I'm missing a couple.
THANK YOU JUJU & JORDASH!
Interview via email from October 2013. Polaroid by MAGNUS.