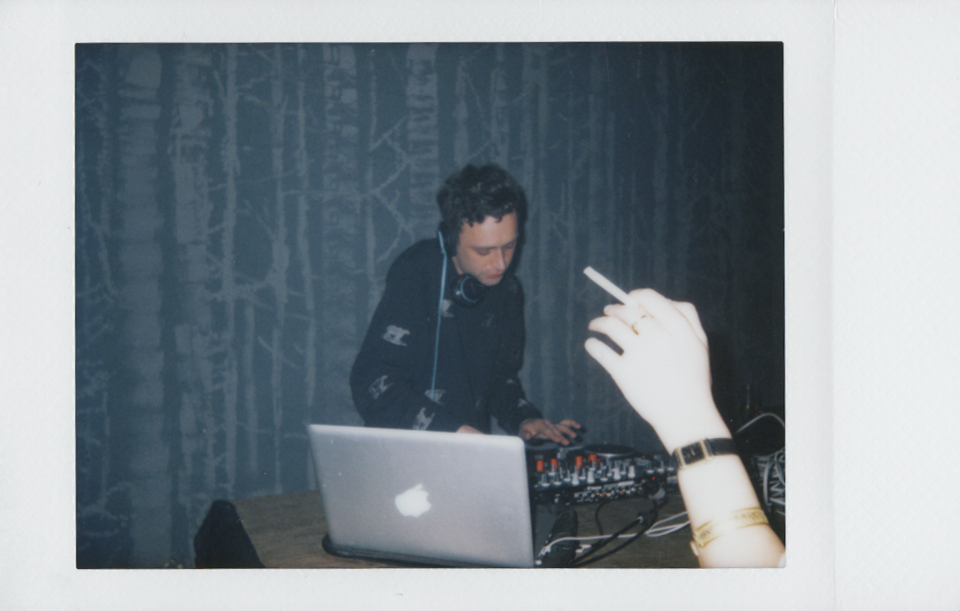 WHAT ARE YOU LISTENING TO IN YOUR WALKMAN/CAR STEREO ETC. RIGHT NOW?
Ah shit, what am i listening to? The Earl Sweatshirt Album "Doris" a lot and my new shit from my upcoming album on R&S which is about halfway finished. Just to check if it ain't bullshit (laughs). There's some hiphop tracks and some house tracks on there. Will probably be out beginning of next year.
WHAT WAS YOUR MOST BEAUTIFUL DJ EXPERIENCE?
Probably the first time i played in tokyo in 2011. It was so different and pretty emotional and i played for around 300 people at Womb club. Great sound system and a very special vibe i played along with Space Dimension Controller for an R&S party.
WHAT WAS YOUR WORST DJ/LIVE EXPERIENCE?
Ohhh, the worst shit ever was Glastonbury. I was supposed to play in a big tent but things got pushed and they put me in this tiny little booth in the middle and the sound was terrible and nobody was even there just walking by. Also it was a lot of effort to get to the festival. A complete waste of time. It was a shame because you hear so many good things about glastonbury.
HOW WAS THE DAY OF YOUR FIRST RELEASE?
It was cool. I was never imagining that and it was really cool to hold the first copy in my hands.
DO YOU OWN A COPY OF EVERY RELEASE YOU MADE?
Every single one except the last one Airglow Fires. The copy got lost in the mail and i never got one and now it's sold out. I actually had to sign one in Italy recently but i didn't steal it (laughs)
THANK YOU MATT!
Interview recorded in the car on the way from Cologne to our Berlin Session in December 2013.
Polaroid by KATERINA TRAKAKIS.