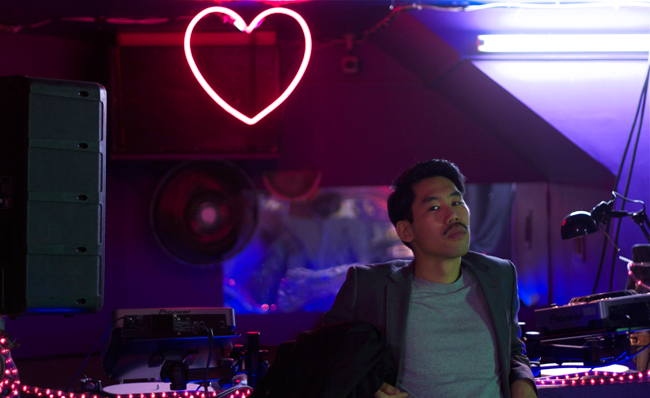 June 22nd 2013 — COLOGNE SESSIONS C/O POP SPEZIAL
LINE – UP:
HUNEE (Rush Hour, Retreat, Berlin)
MOMO (ILL, Eat The Beat, Hamburg)
AROMA PITCH (APR, Cologne Sessions)
MITCH (Ki Records, Cologne Sessions)
Studio 672, Köln
22.06.2013
23:59 Uhr
EUR 11,-
With Berlin based producer HUNEE, the COLOGNE SESSIONS Crew has invited one of the few DJ's around the Globe that is consistently releasing ground-breaking Music and playing DJ-Sets with no boundaries getting people excited on the dancefloor all over. Music for your mind and your soul that is. Since HUNEE is moving over to LA soon, this will be his first and probably last time in Cologne for a while.
Another soulbrother of the SESSIONS is also invited: MOMO, a member of the celebrated ILL and EAT THE BEAT Crews in Hamburg is a close friend of Cologne Sessions Hosts and Residents AROMA PITCH, MITCH and HUGO HOPPMANN. Not only musicwise, but also from his attitude he's a close one to the Spirit of the Sessions. It's all about the Love for the Music.
—
COLOGNE SESSIONS quickly became one of the most beloved series on Cologne's circuit of electronic dance music, not only catering to current fads but always demanding open ears. After two years in a row of hosting the C/O POP Friday Night with an All Area Party at Cologne's STADTGARTEN and STUDIO 672 with fearless programming, this year's SESSIONS will move to the Saturday and Sunday morning and will take place in a slightly smaller setup. That is, instead of only one big event, there will be a total of three events which will smoothly merge into one another:
In cooperation with SENNHEISER the day will start with an open air SILENT DISCO FLOOR in the beautiful outside area of STADTGARTEN. Moving from outside to inside the dance will continue at the infamous STUDIO 672 with a disco all-nighter presenting the centerpiece of the COLOGNE SESSIONS C/O POP SPEZIAL. After excessively dancing with hands up in the air the event will "fade out" with a massive open-air afterhour together with the befriended crew of RISE at WAIRHOUSE KALK.
→ Facebook Event
Hunee in the Boiler Room Berlin:

Hunee making the people going crazy in Stockholm:

Momo in the mix:

Momo – Mombumbo: